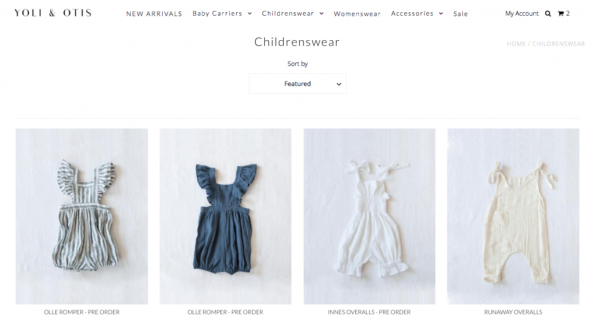 Over the past two years, our little family has become much more aware of how our choices as a consumer impact us and the world around us. First I started with food, then household and beauty products. We aren't 100% clean and organic, but I am much more conscious of what we are putting IN and ON our bodies. What we choose to wear is my current topic of research.
I have known about "fast fashion" for a while now, and personally have tried to make better choices when it comes to my wardrobe. Essentially fast fashion promotes a very unethical way of making clothes to keep prices down and people buying constantly. The companies listed below use sweatshops, some child labor and the list of icky business practices goes on and on. (Just go google it yourself and be enlightened!) Now that we have 2 little girls to clothe for the many years of their childhood I see just how great my impact as a consumer can be for good or bad. I really don't want all those years of purchasing clothes and shoes to go to companies employ practices that (if I'm honest) I'm not comfortable supporting. This list hits me hard, especially Anthro, Zara and Old Navy! It's easier for me to purchase sporadically from these companies and to be careful to only purchase what I need (a relative term) and will fit my life for at least a few years. But kids? They grow so quickly that we will inevitably spend a good chunk of change clothing them.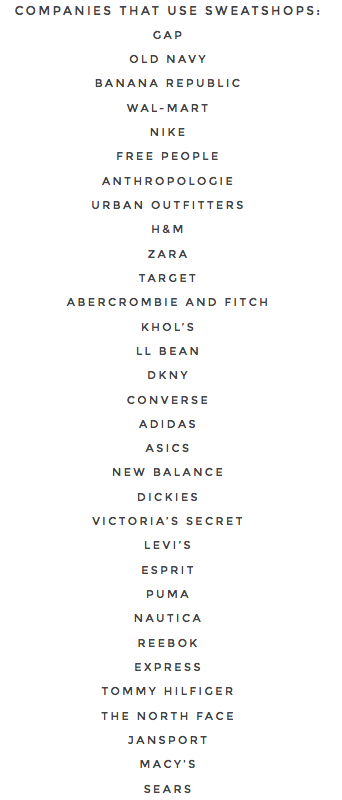 So what do we do about it? Well, herein comes my research lately. I'd love to start moving towards an ethical wardrobe for myself and my girls. Fortunately Elle and baby #2 will be born in the same season, so I can utilize her handmedowns. For now I'm compiling a list of all the ethical clothing companies I can find so I know where to go from here, instead of just being sad about where I'm *trying by best* not to shop. (I'm allowing a cave in every now and then! Gotta wean off slowly!)
Whats my plan? For now, wear the crap out of what we have. I have a good amount of Elle's things all set for baby so we will utilize it all! For future purchases I'm trying to go with a "capsule wardrobe" for the seasons Fall/Winter & Spring/Summer. I'm making a list of what I like and what type of clothes works for our lifestyle. We will just have to purchase less since the ethical companies are more expensive (you know, since they pay their workers a fair wage) and take good care of what I do purchase for the girls. Kids are messy and get dirty when they play! I don't want to get in the way of that, so my plan is to thrift and buy secondhand for things that will be more likely to get ruined. Any tips from you guys? I'm all ears.
So what are some of the ethical clothing companies? Well, they are harder to find because they're smaller. There's a reason the big chains use less than wonderful practices – it enables them to make more money and sell more stuff to consumers. Therefore, they are large companies! Here are the few I've found thus far:
Shoes:
– Saltwater Sandals (we already live in these for spring and summer. We almost wear nothing else, so why have much else? Plus, they last FOREVER. Elle's are still in great shape and we did everything in our matching pairs!)
– Sweedish Hasbeens (women's – also similar Lotta From Stockholm)
– FRYE (men's, women's & some kids)
– Zuzii Footwear (mostly kids, some women's)
– Nisolo (adult sizes)
–
Clothes: (I haven't even begun to research much for adults, so this is just kids)
– Yoli & Otis
– Daughter Co
– Mabo Kids
– Etsy (you can find handmade clothes from ethically sourced fabrics with lots of searching)
– Mini Mioche
– La Queue De Chat
– Little Green Radicals
– Wildly Co
Do you guys know of any others? I'm really just starting our journey. All ears!